Queen Hagopuss Archive
The Queen Hagopuss was my first design to make it into a soft vinyl toy. She actually started out as an articulated resin figure I created from scratch. The first few images below are of that resin figure, which I assembled and airbrushed. Only 10 of these were ever made. A behind the scenes look into my entire process for creating her can be viewed in the VIDEOS tab above.
Below are various colorways I painted on the soft vinyl version…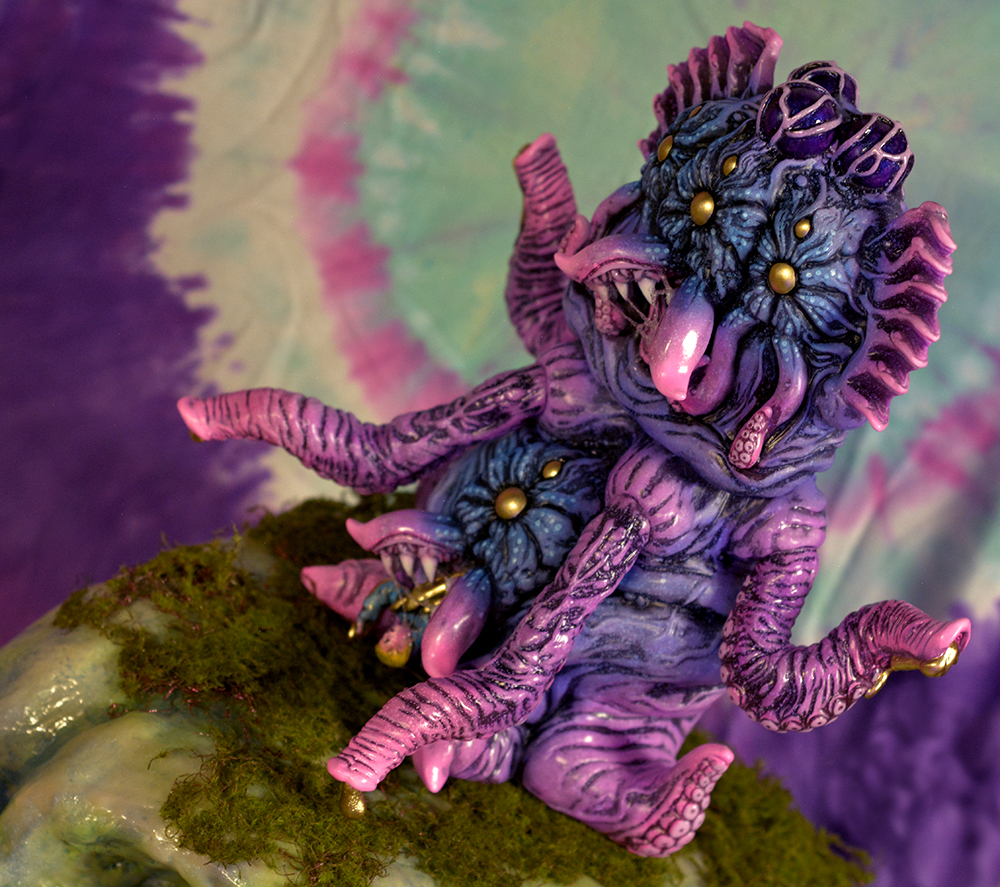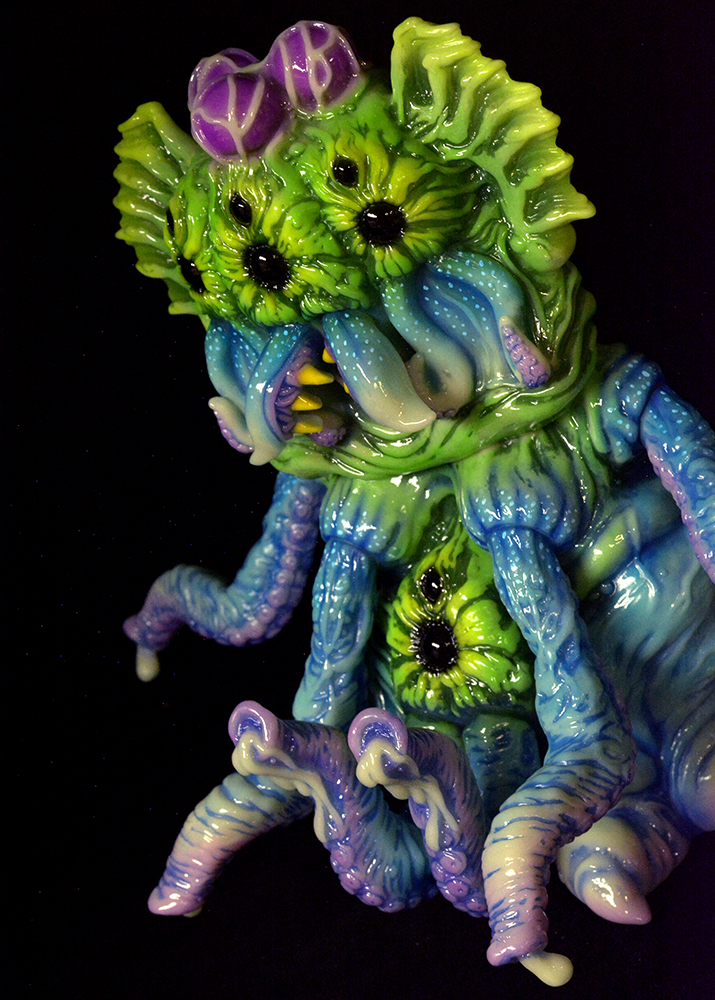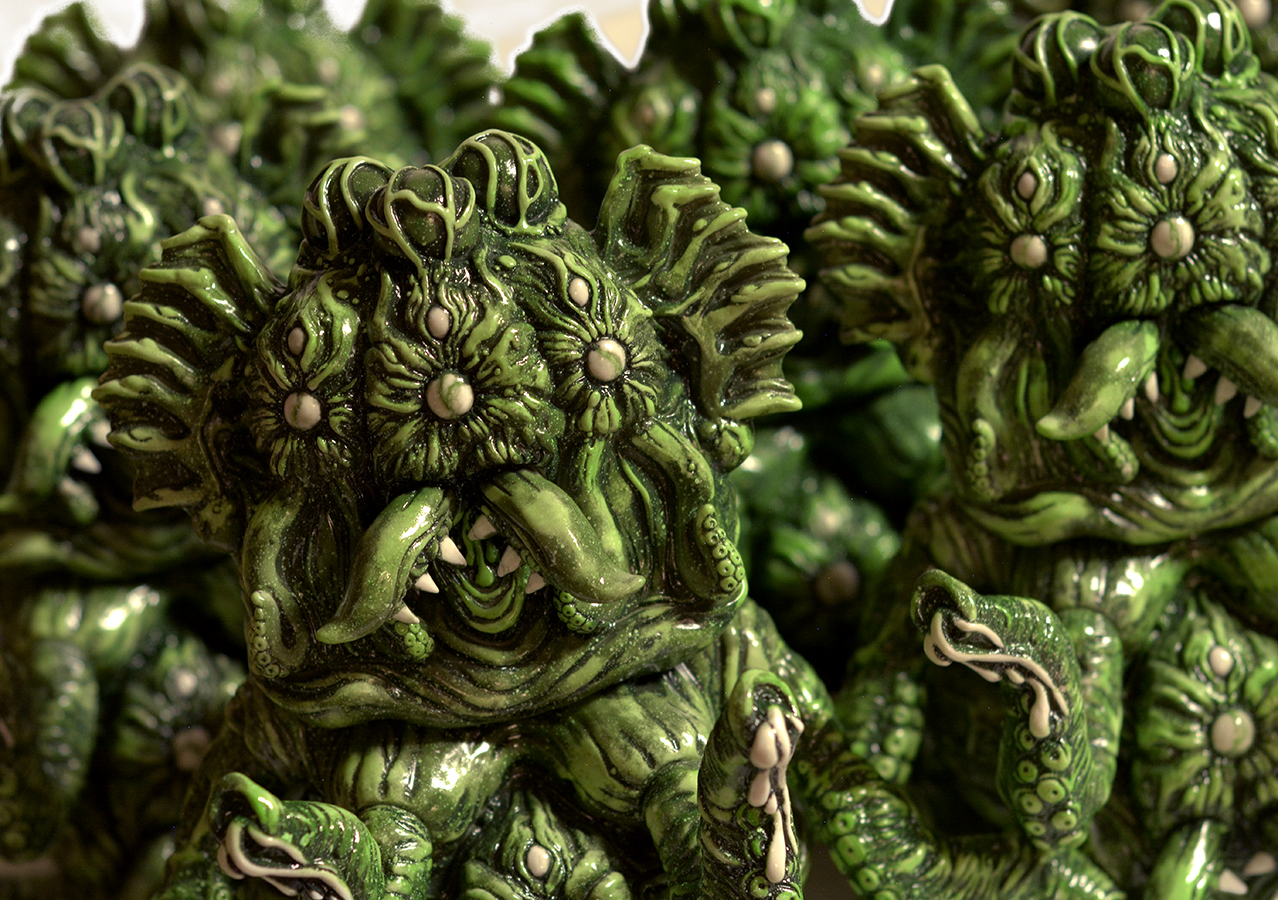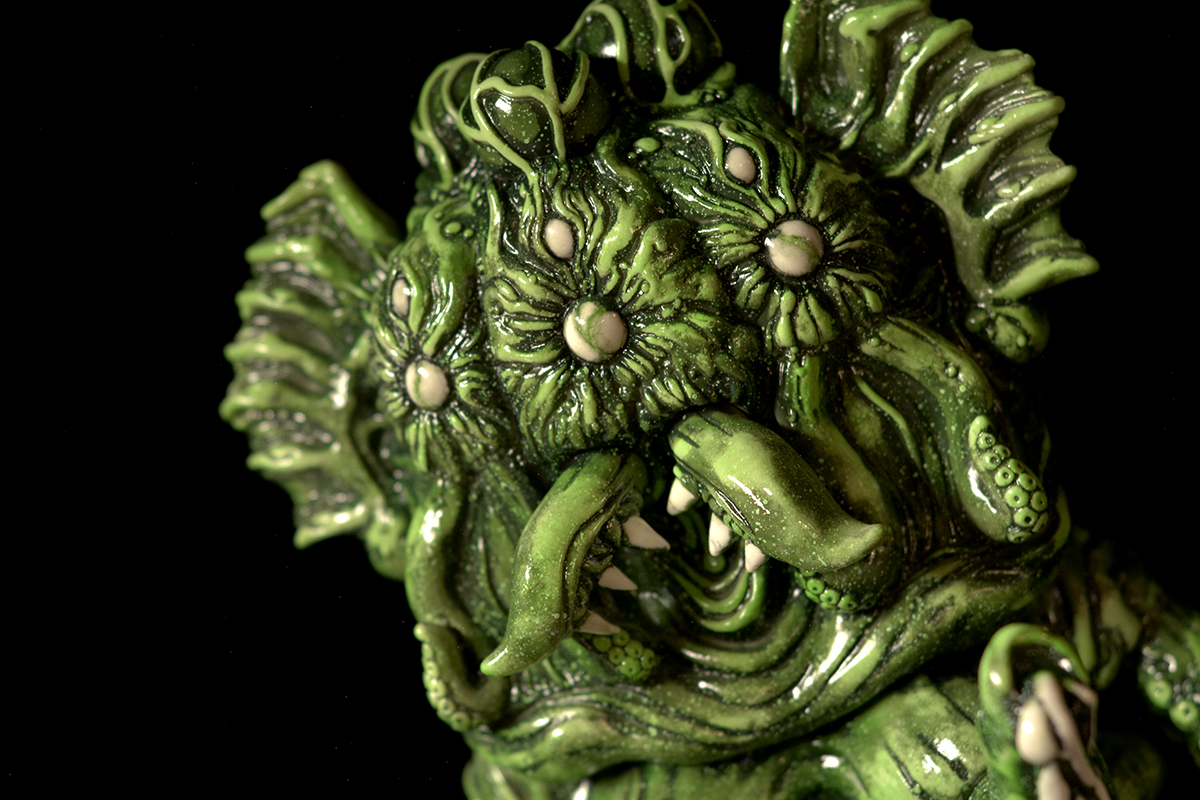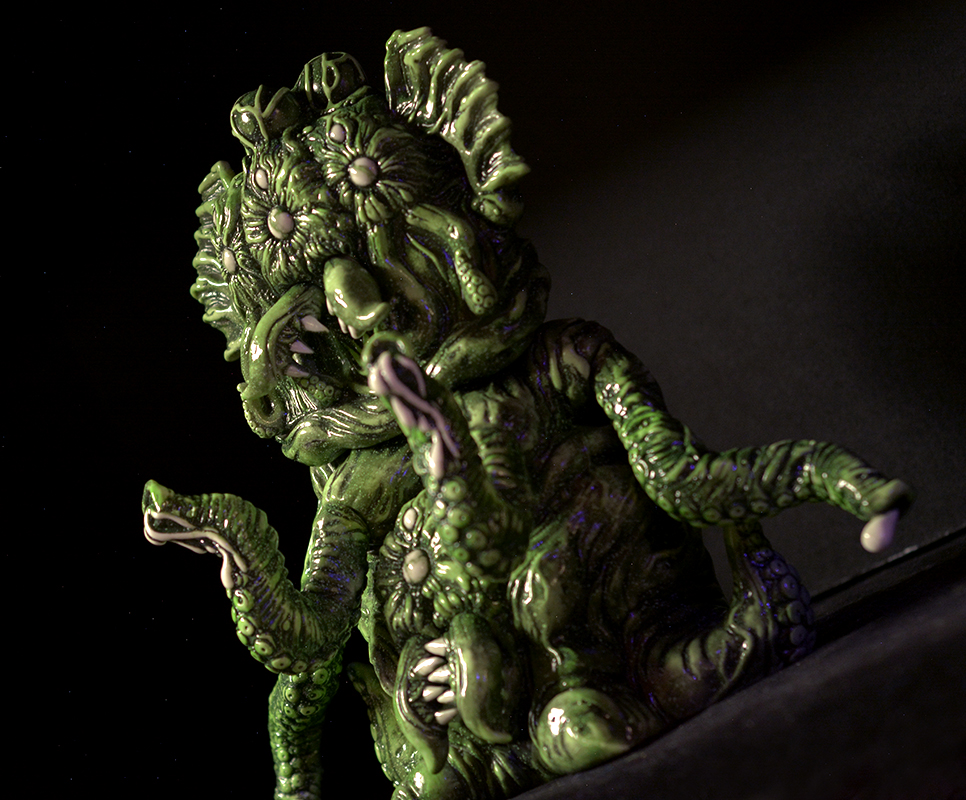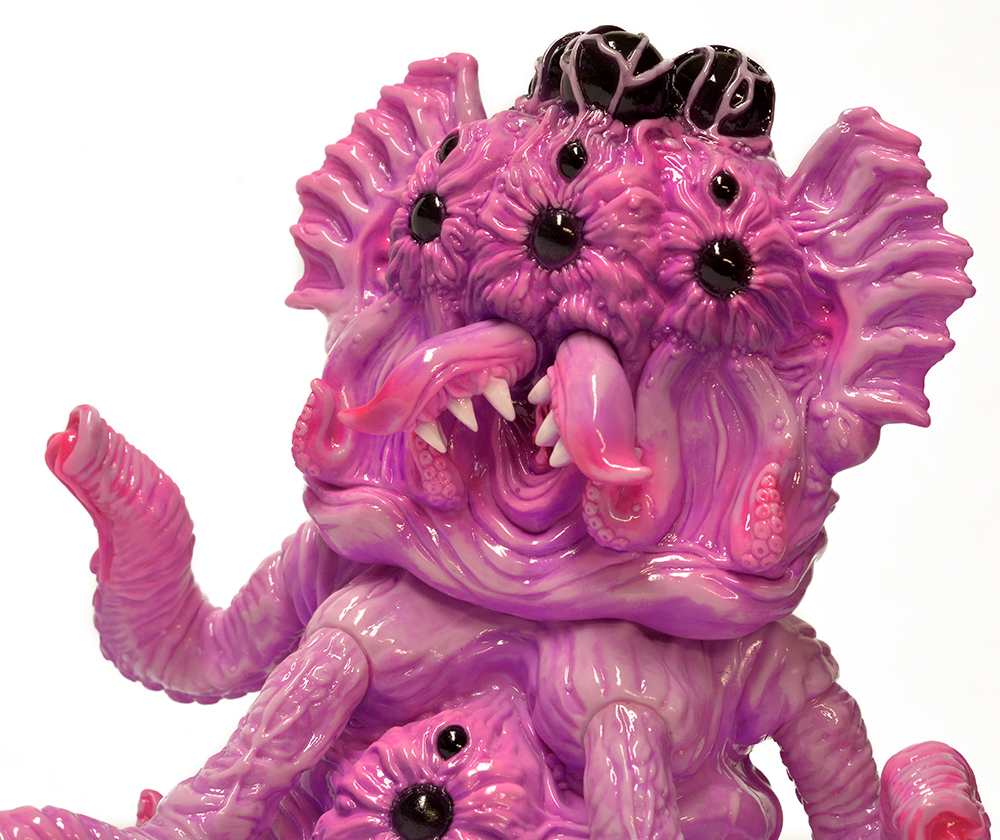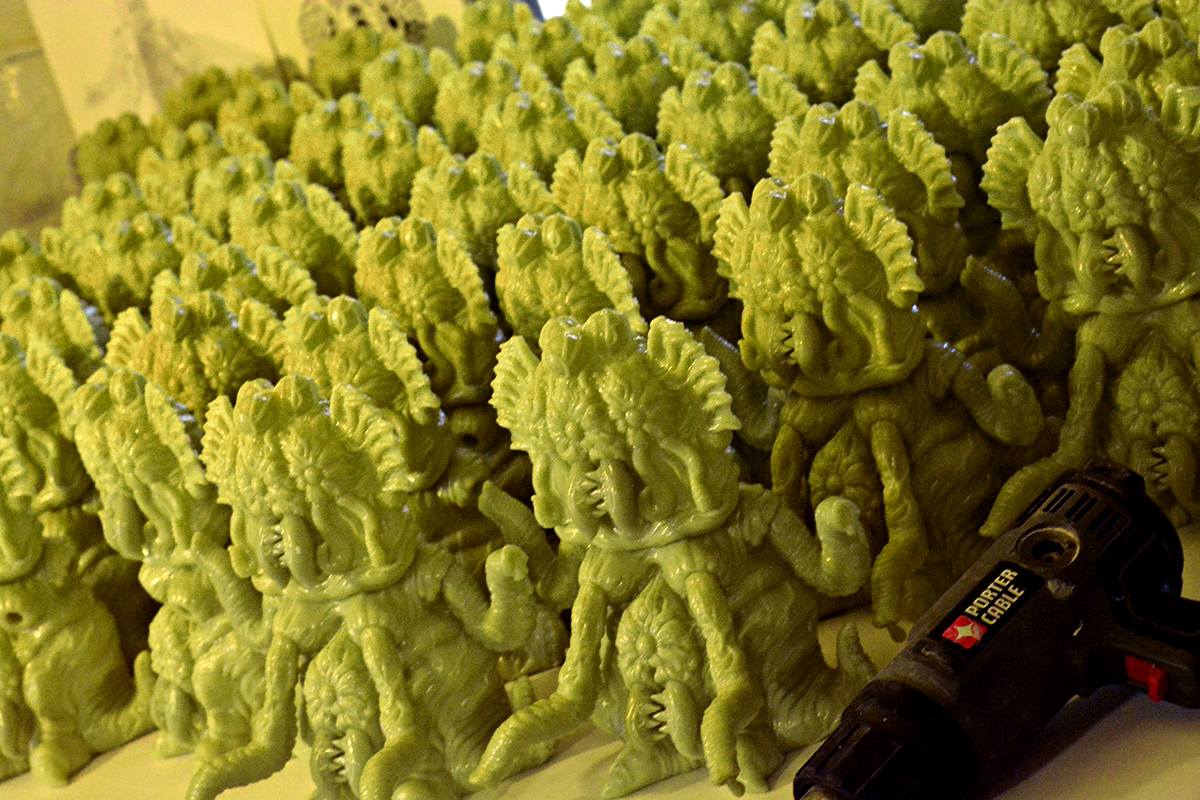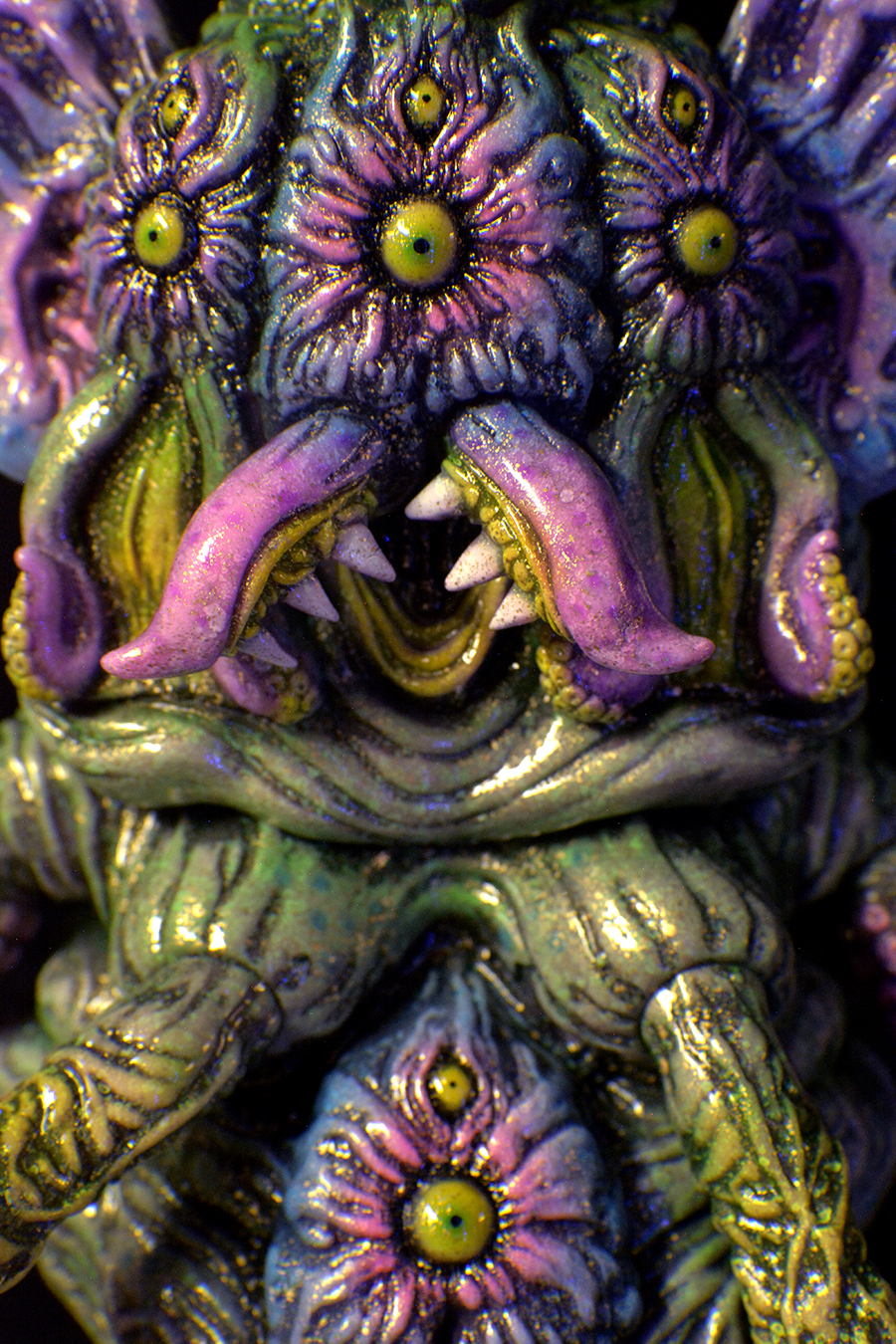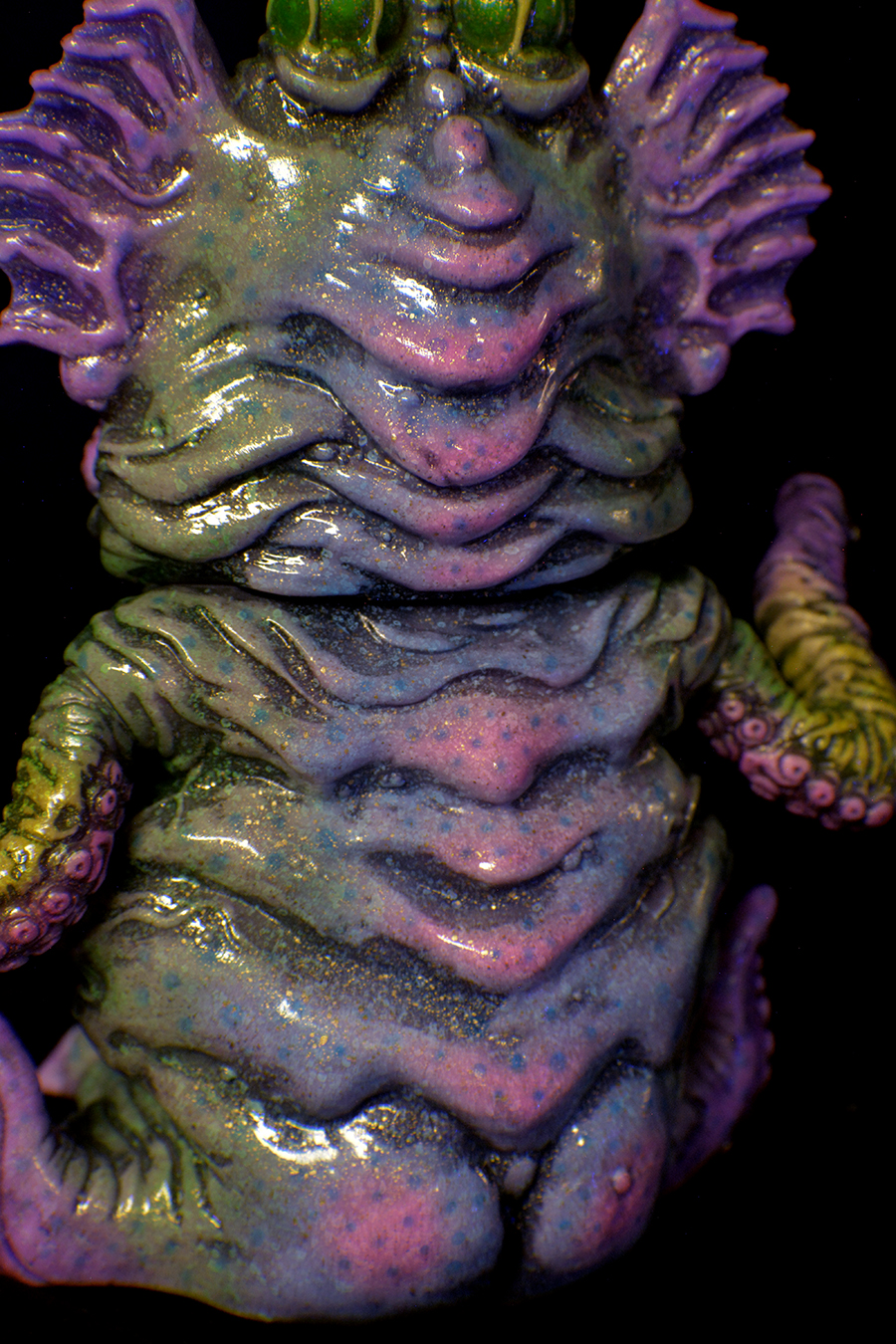 I also made an oil painting depicting the Queen, her babies, and her defenders gathered around her. I painted 6 soft vinyl figure family sets to match, and sold along side each set was a signed and numbered giclee print of the painting.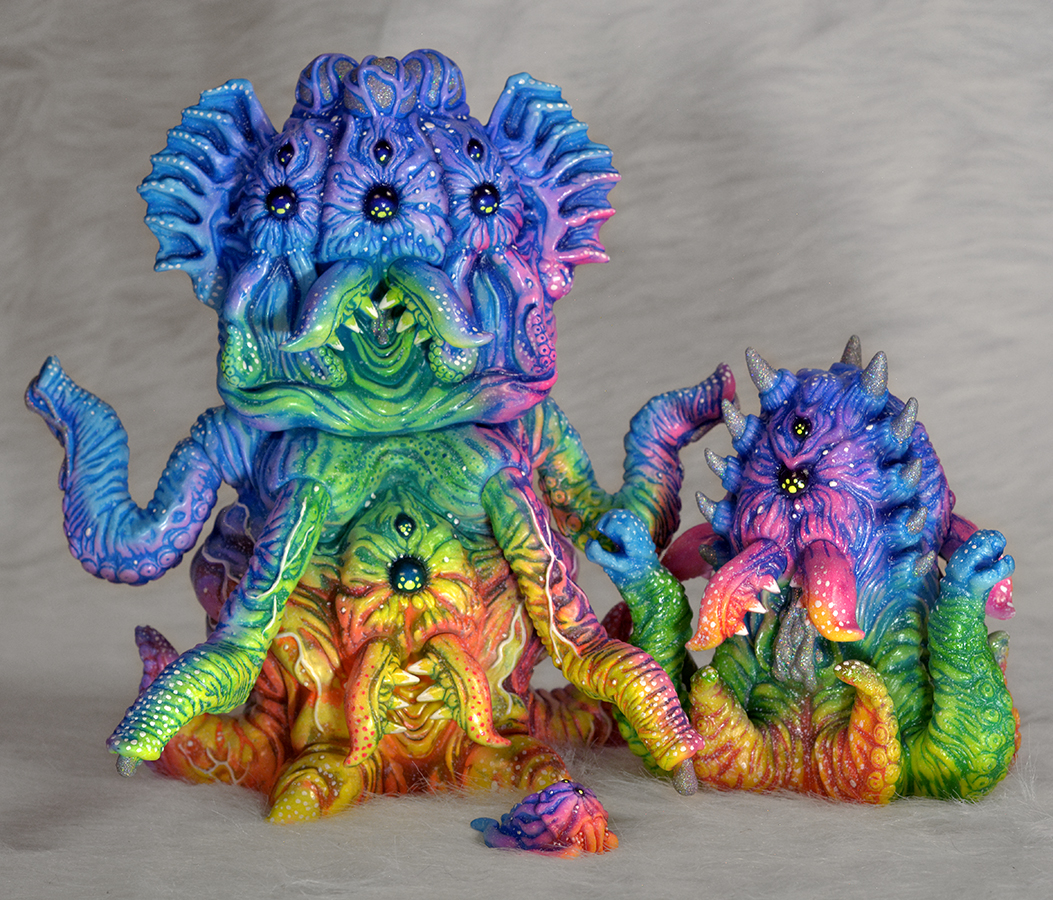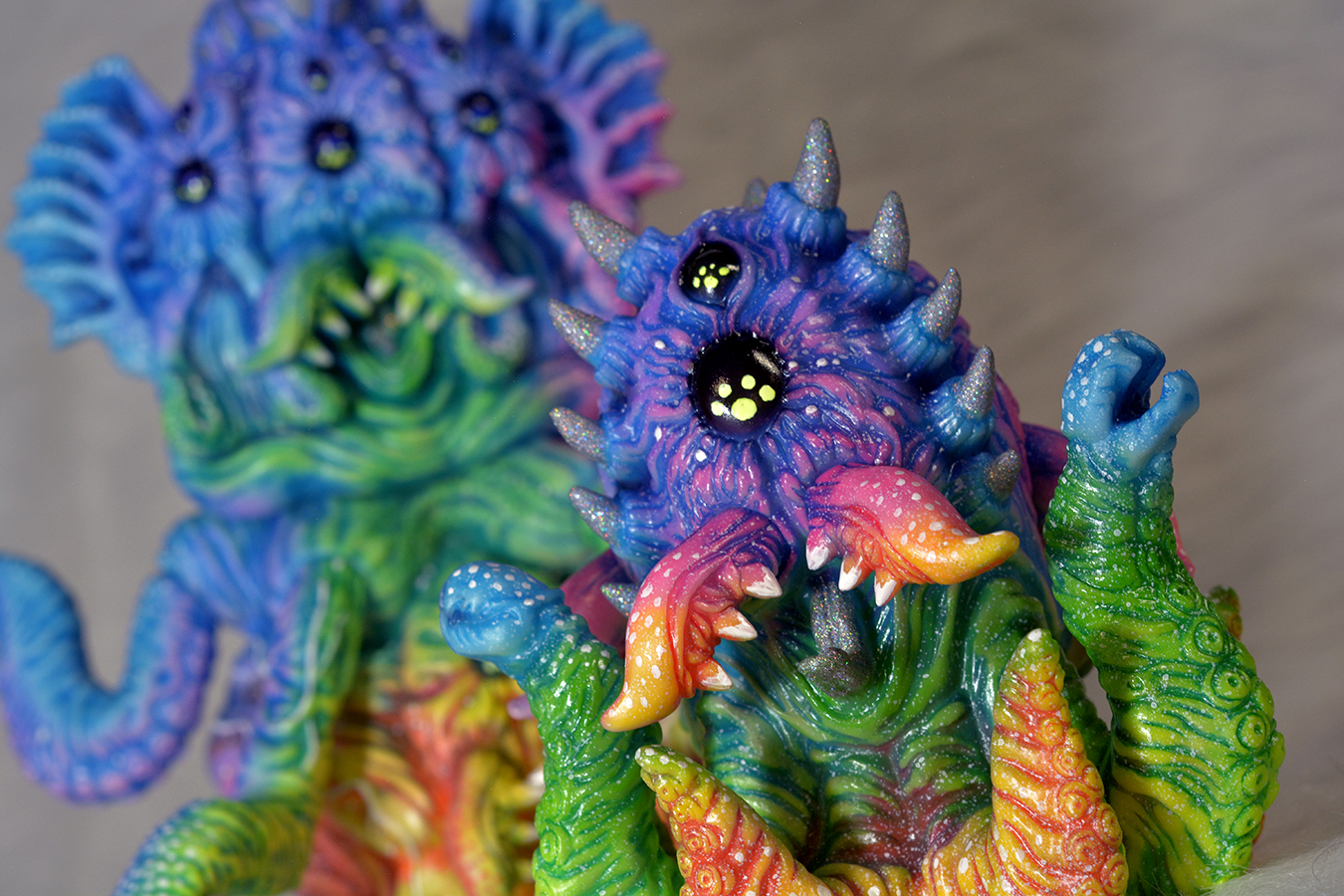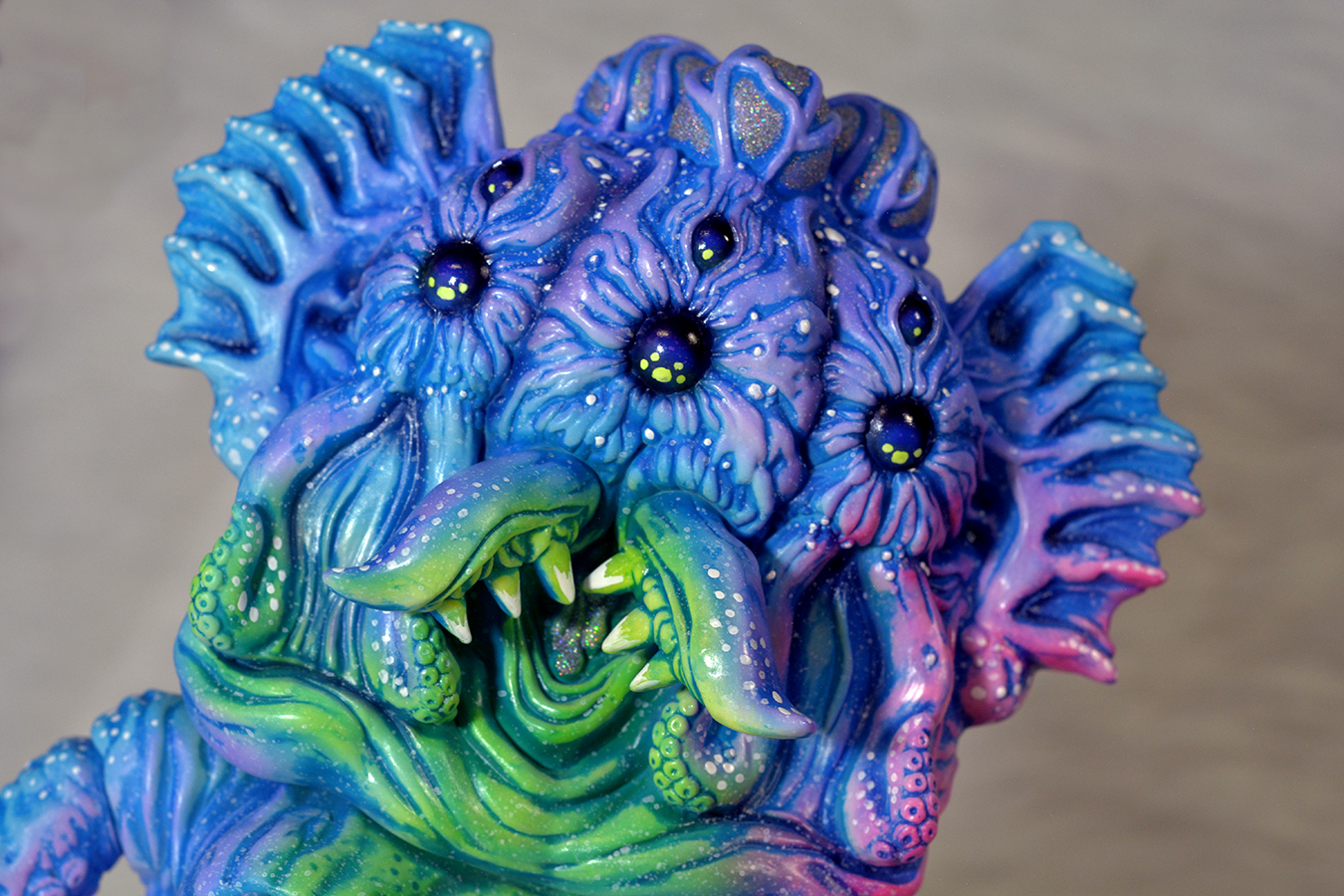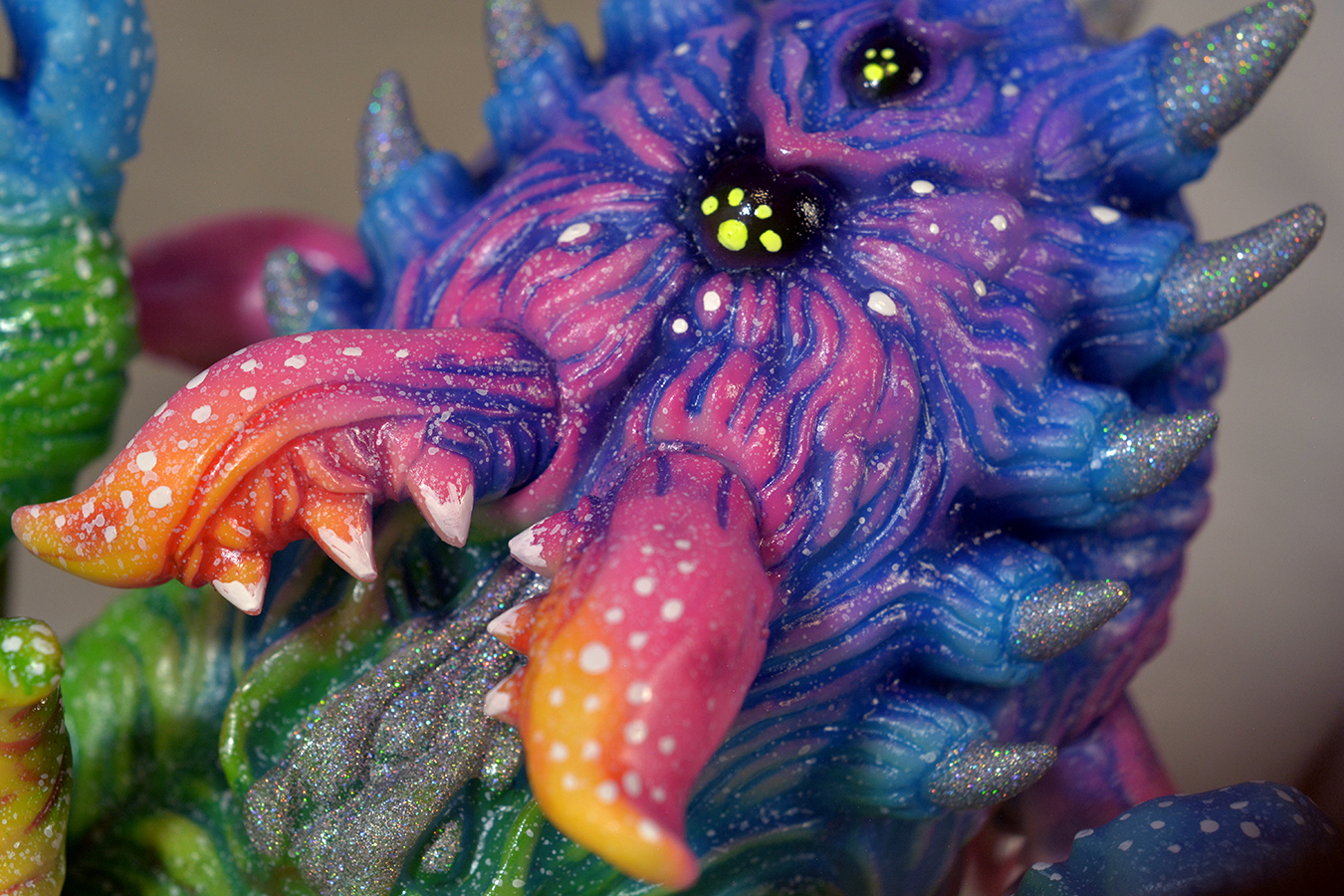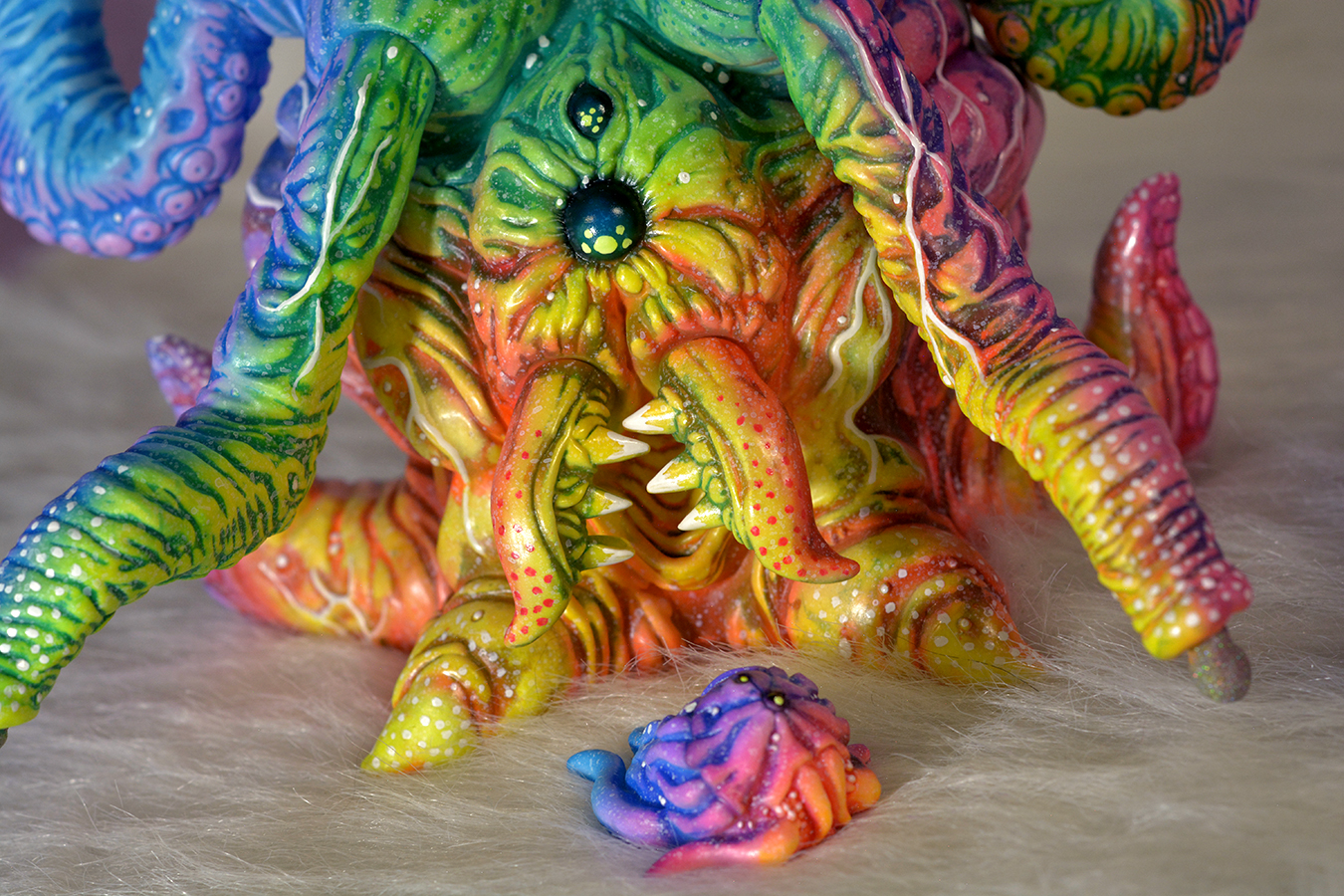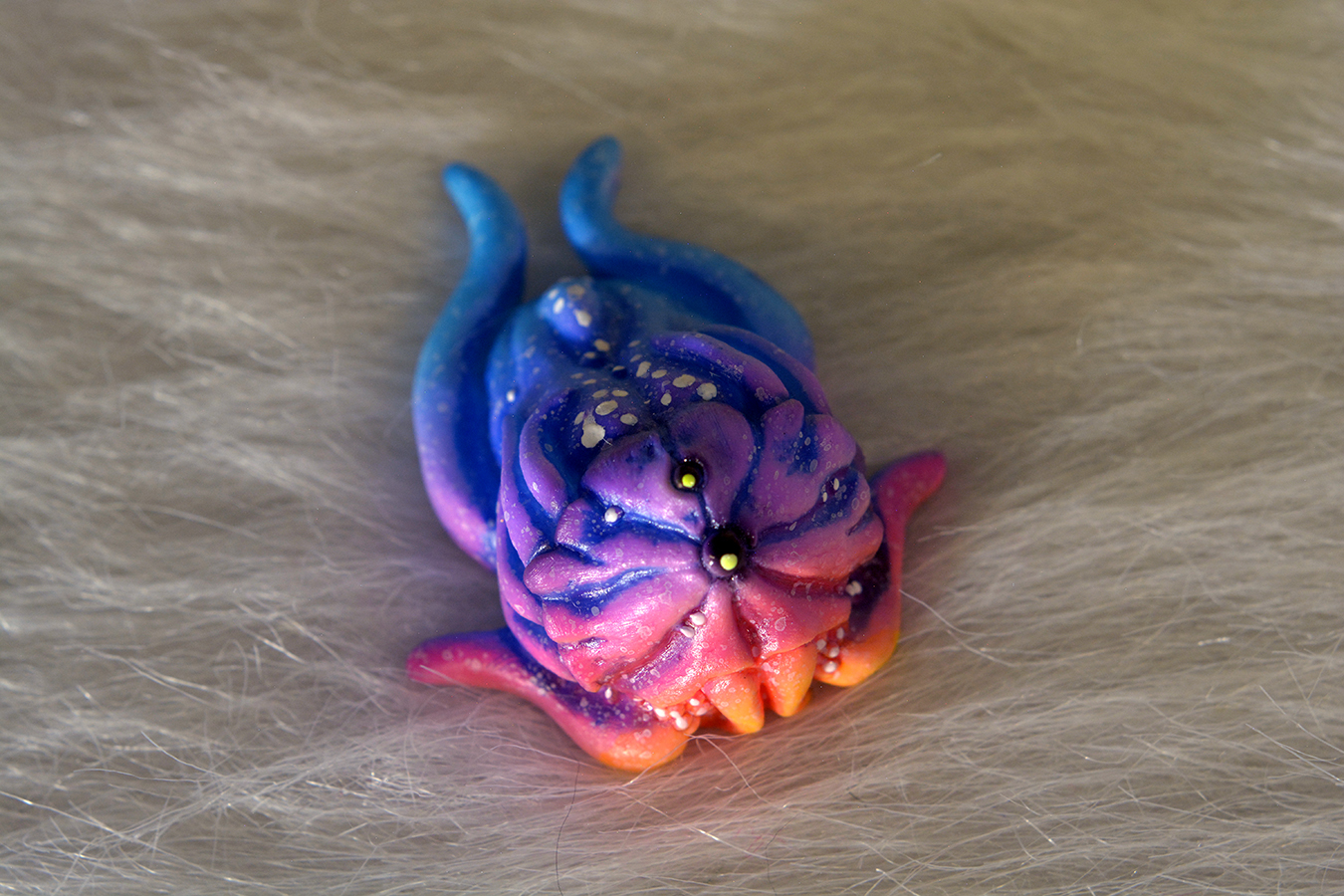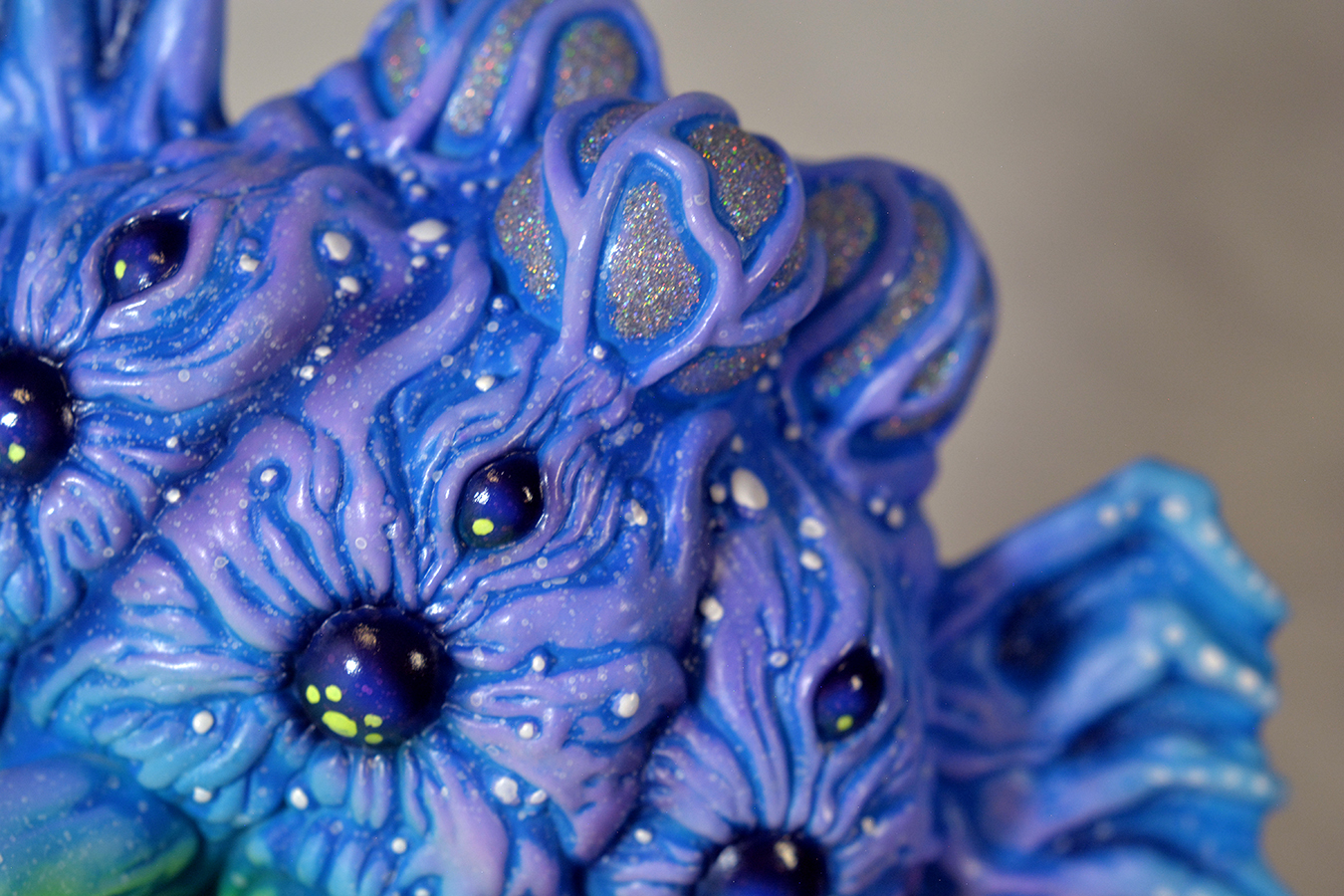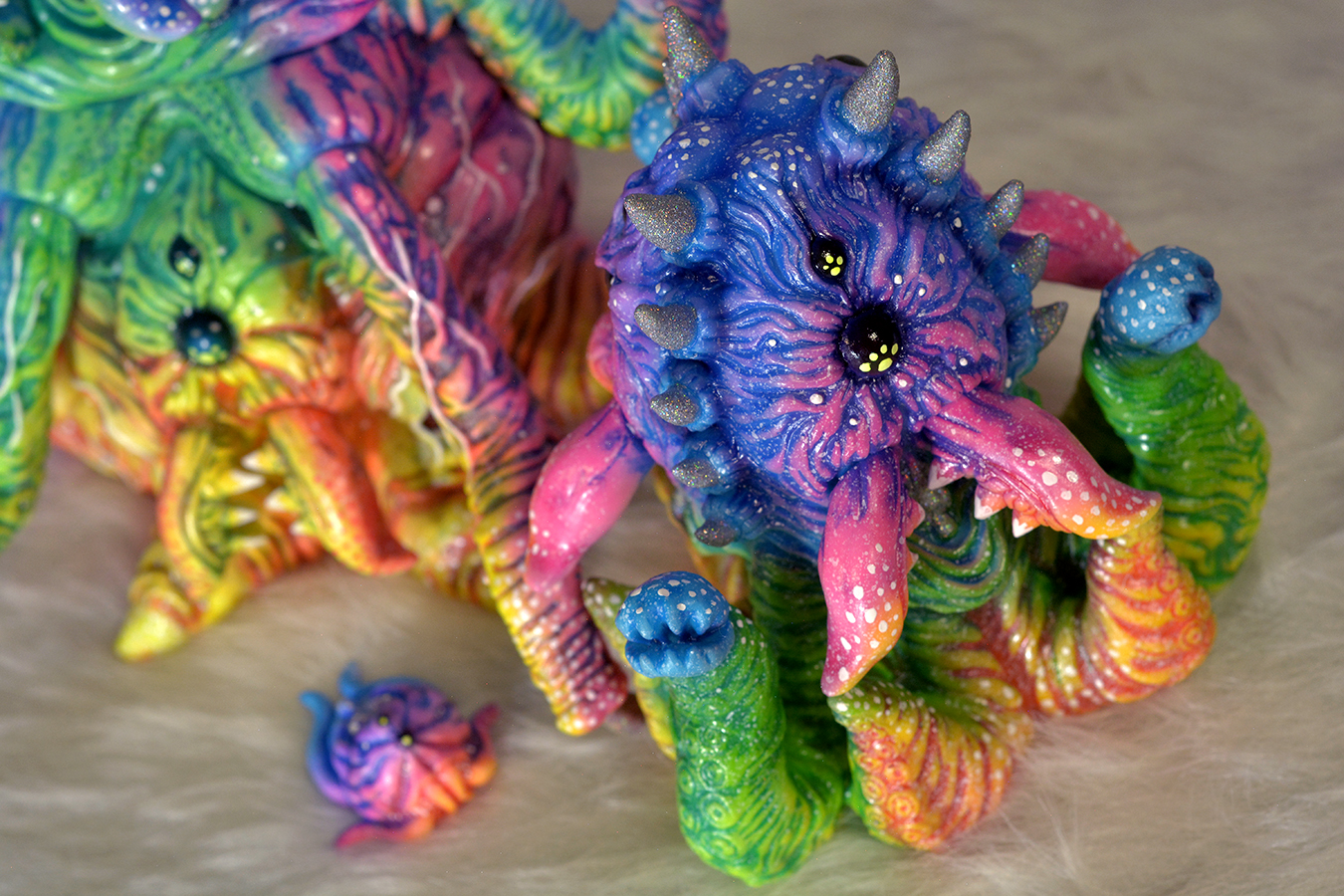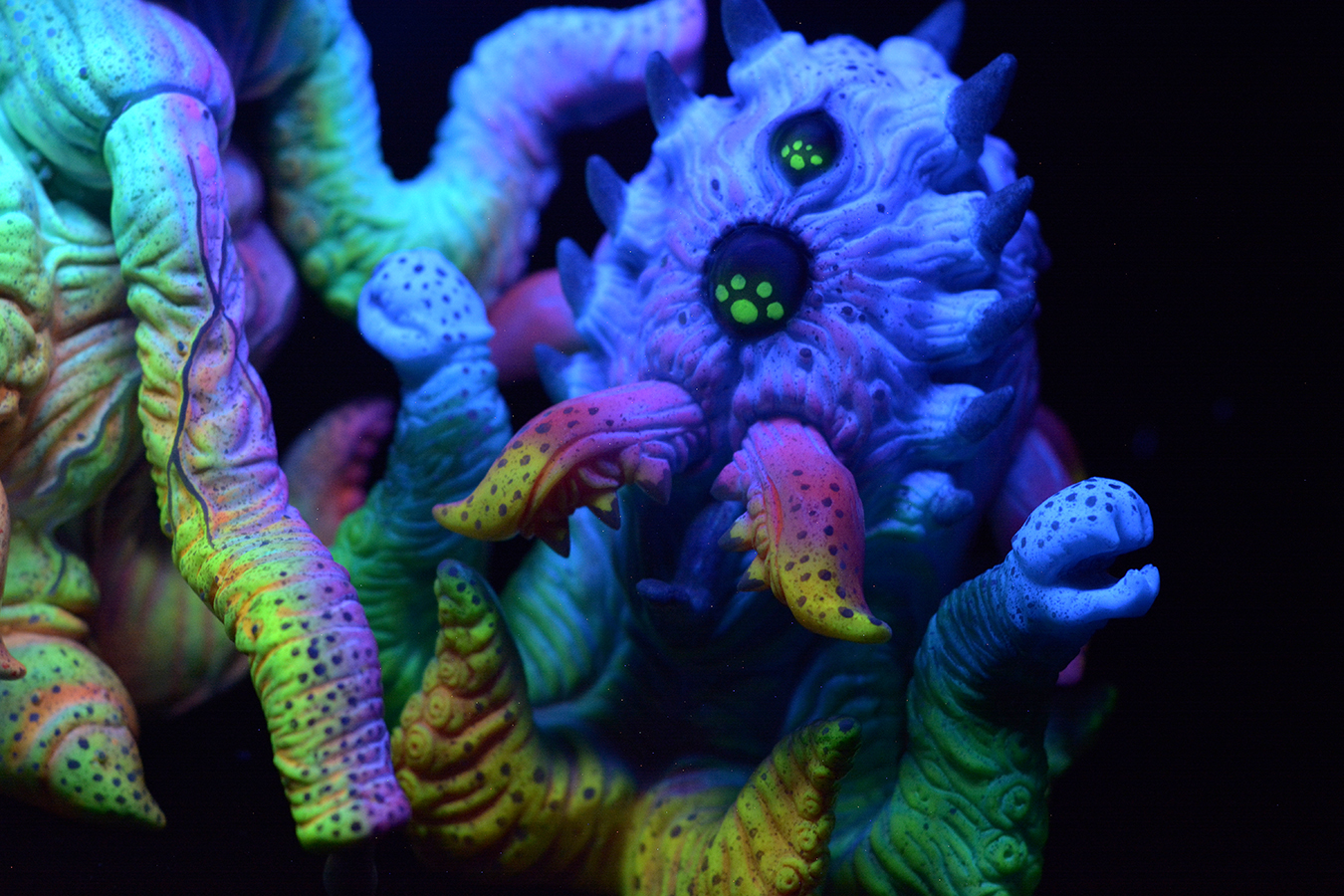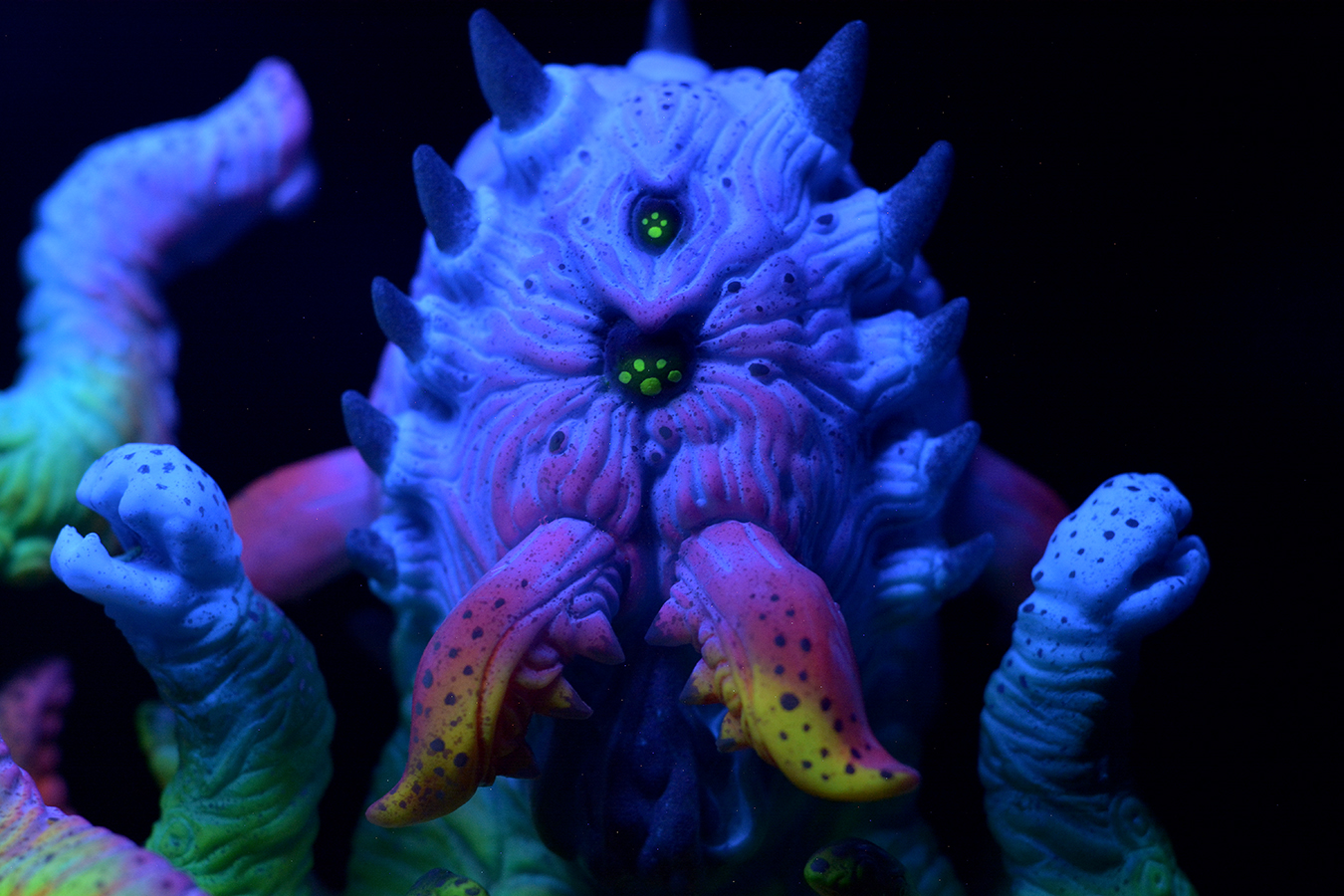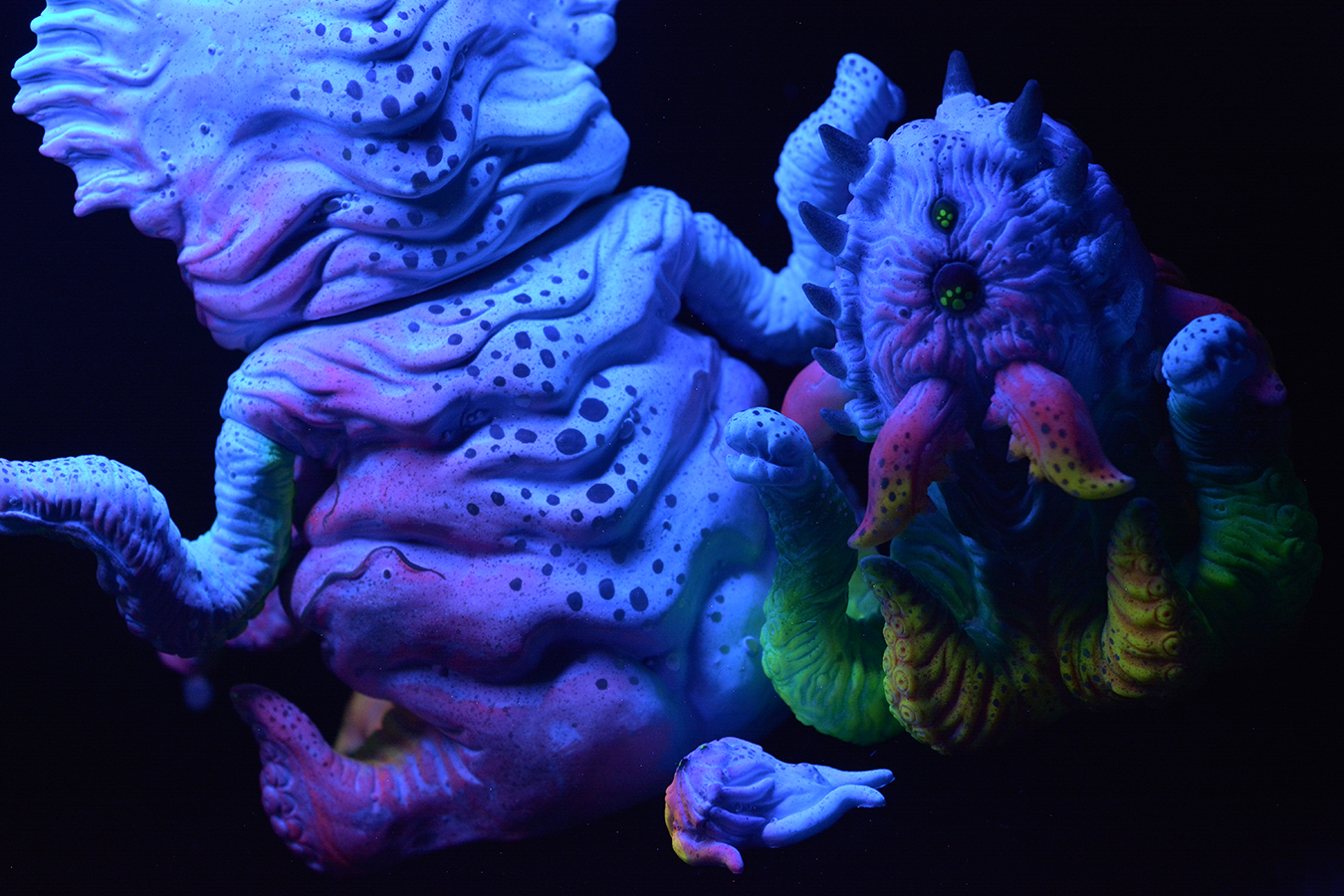 The Legend: In a future time and place far from our comprehension, the Hagopuss reigns high atop a crag over the blackest of waters. Queen of her domain and many others for a thousand miles, this leviathan crawled out of the dark sea, growing in enormity as centuries passed. With a ravenous appetite that never ceases and a nightmarish birthing of hundreds of spawn every full moon, there is no halting her and her legion's monstrous domination.